The 2018 Audi A5 Has a Variety of Model Levels To Fit Your Needs On the Road
Here at Audi Marietta, we pride ourselves on providing drivers throughout the Marietta area -- and beyond -- with vehicles that suit their specific driving style, lifestyle, and personality. We want you to feel comfortable behind the wheel, so that you can enjoy your experience on the road.
We are able to accomplish that thanks to our selection of Audi vehicles, and our team of vehicle experts. No matter what kind of vehicle you are interested in, or what question you may have about our vehicles, our team is here to assist you with your vehicular needs.
The 2018 Audi A5 has everything that you love about this make and model. It's sleek, it's stylish, it's reliable, and it's fun to drive. In other words, it is an incredible vehicle in every respect.
Model levels allow you to choose between different exterior aesthetics, features, and packages so you can get a more personalized and enjoyable vehicle. So what model levels are available with the 2018 Audi A5?
Audi A5 Cabriolet
The Audi A5 Cabriolet is a gorgeous example of sporty designed melded with Audi excellence. It has an acoustic folding roof that is capable of folding at speeds of up to 31 miles-per-hour. Furthermore, it offers drivers excellent fuel economy, great power, and a refined and luxurious interior. In short, the Audi A5 Cabriolet has the sporty convertible style, and excellent performance abilities, to handle the roads with dexterity and precision.
Audi A5 Coupe
The Audi A5 Coupe is a gorgeous crafted vehicle. Designed to enhance your aerodynamic capabilities on the road, while maintaining the luxurious interior design, and the advanced performance abilities you would expect from a vehicle of this caliber, the 2018 Audi A5 Coupe is perfect for drivers who love luxurious, and confident, sedans. Furthermore, the Audi A5 Coupe gets great gas mileage, has reliable performance, and has a host of cutting-edge features that are easily accessible from the driver's seat. In other words, this model style is great for all types of drivers looking for a regal experience on the road.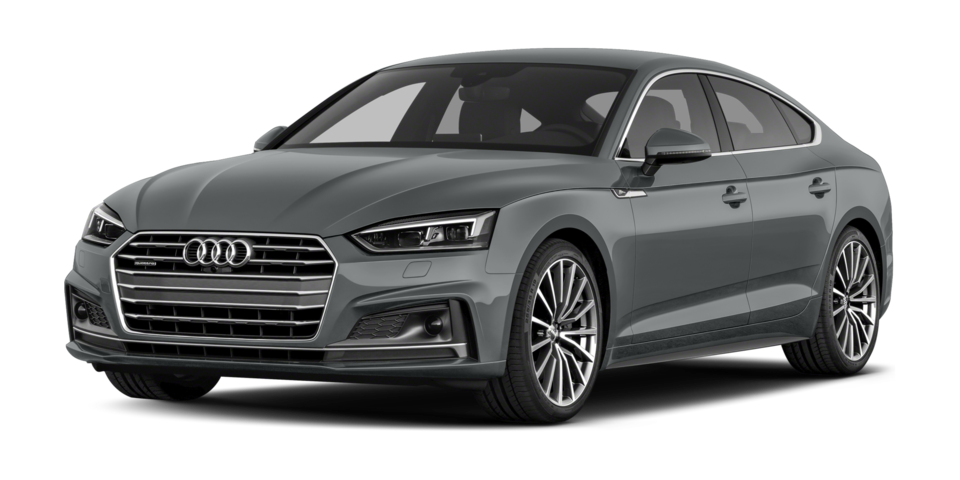 Audi A5 Sportback
The Audi A5 Sportback is sculpted to exude confidence, reliability, and assurance. On top of that, it has a great level of fuel efficiency and horsepower, while also providing drivers with the features necessary to be successful on our modern roads. On top of that, this vehicle has plenty of cargo space for you to utilize. All in all, the Audi A5 Sportback is a bold combination of interior space and luxury alongside that you are sure to love.
Visit Us Today to Learn More About the 2018 Audi A5
We know that finding the right vehicle is important. That is why our team is here to assist you with that endeavor. They know our vehicles like the back of their hands, and they can help you find, finance, and service a specific Audi vehicle that complements your lifestyle.
If you would like to learn more about our selection of Audi vehicles, including the 2018 Audi A5 and its many model styles, we invite you to visit us at Audi Marietta, located in Marietta, GA.
Our team is here to help you set up a test drive with your favorite Audi vehicle. Stop by today, and we will help you find the most complementary driving option for your needs.
We proudly serve drivers throughout Marietta, Atlanta, and Kennesaw.
Schedule a Test Drive Today!