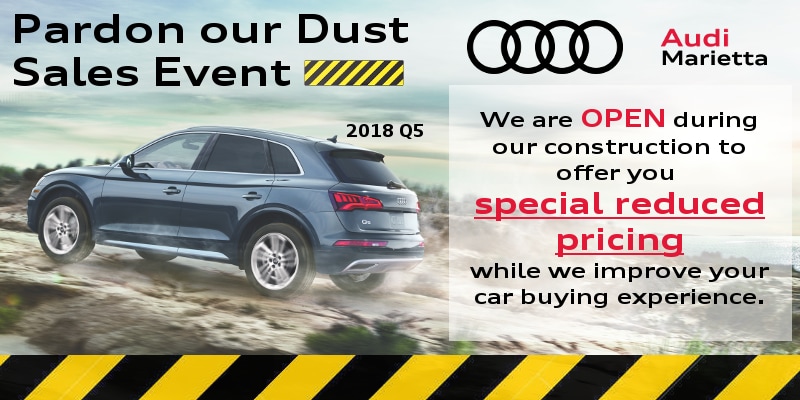 Panorama shot of demolition of previous building on our new site in March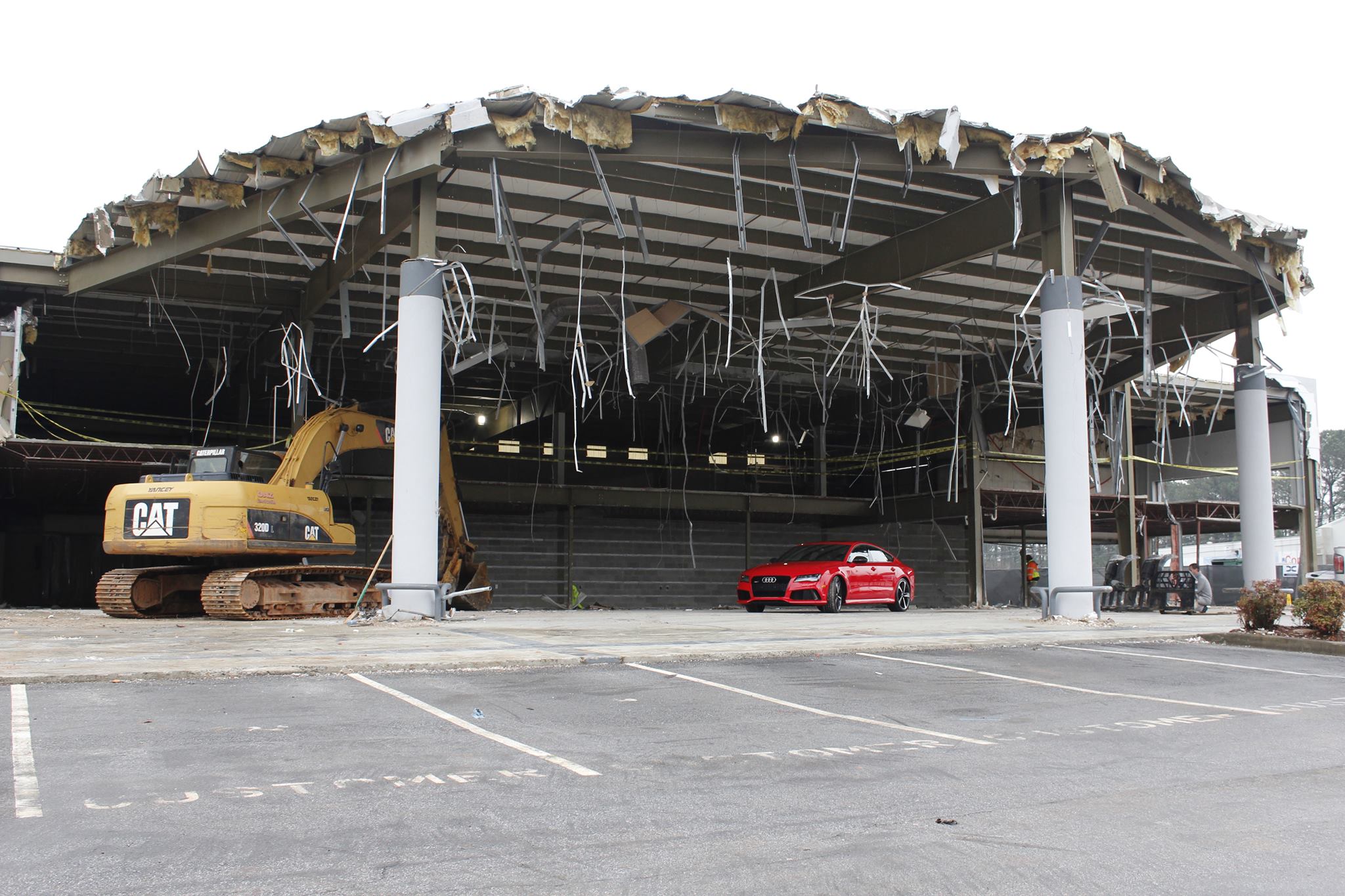 The beautiful RS7 in our "new showroom"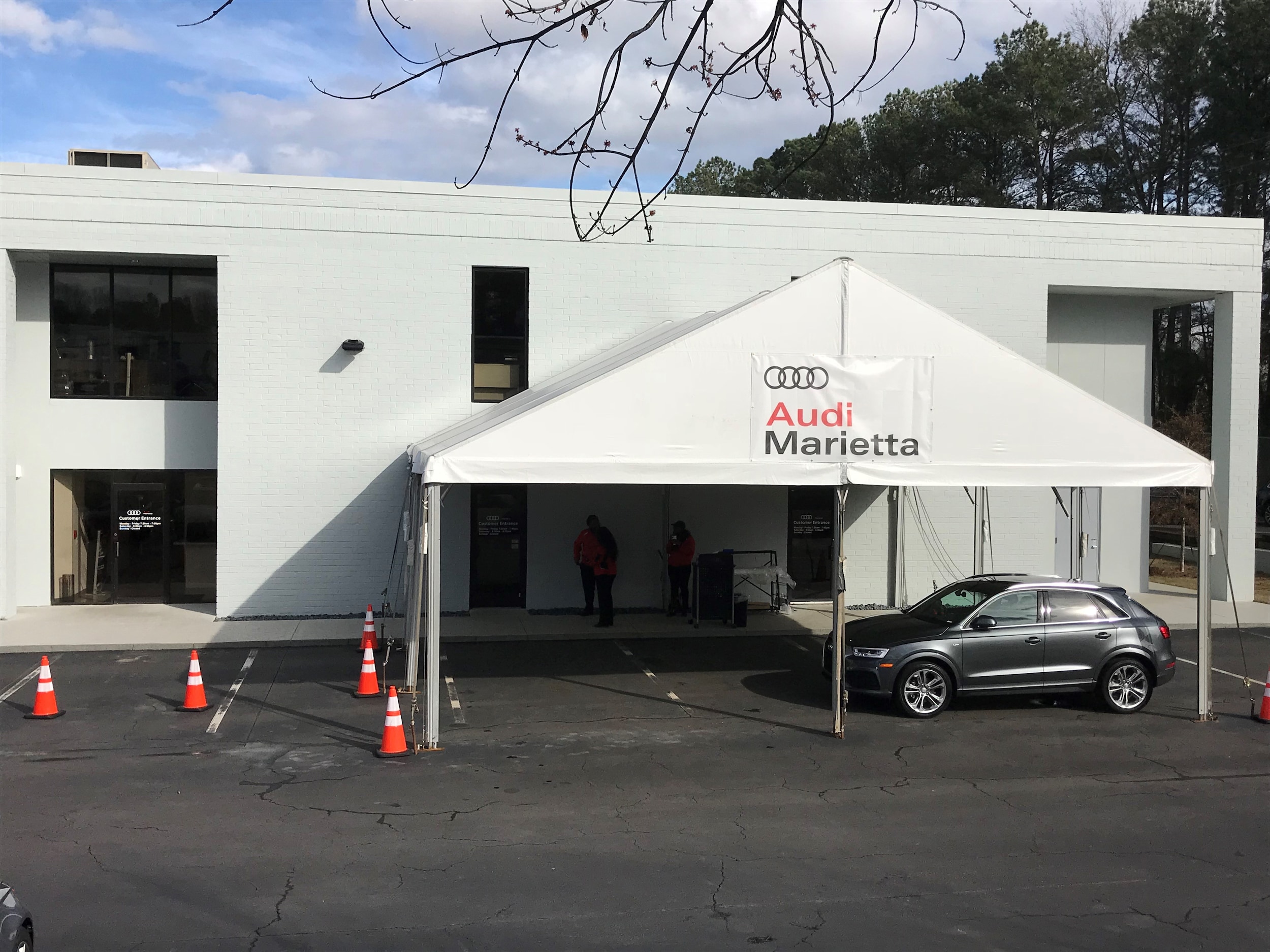 Our New Service Department 
 This is just the beginning! We look forward to serving you in our state of the art dealership opening later this year! In the meantime, come see us at our temporary location, 1145 Rottenwood Dr. Marietta, GA 30067.