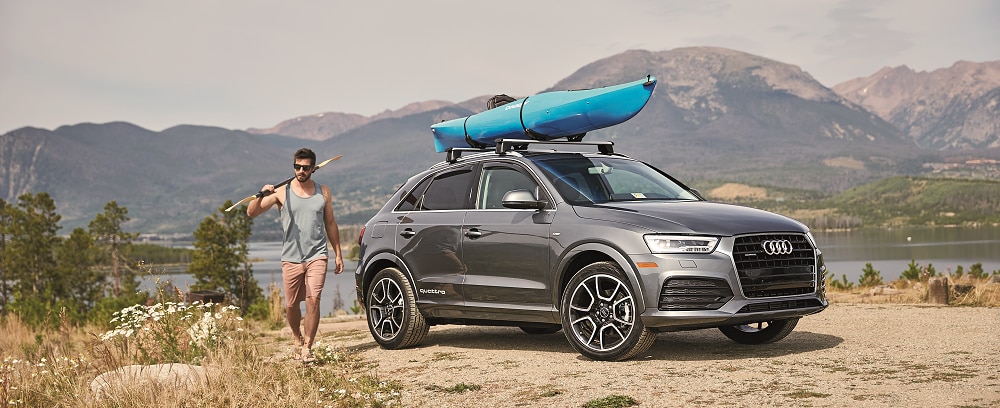 Experience the Incredible 2017 Audi Q3 in Marietta
When you are looking to buy a new vehicle, you want something that is highly versatile, and well-balanced. For that purpose, few vehicles are as prepared to provide a quality driving experience like the 2017 Audi Q3 can.
If you are looking for a vehicle that has a lot to offer under the hood, behind the wheel, and in its technology, we invite you to visit us at Jim Ellis Audi Marietta where our team can show you the 2017 Audi Q3.
A Modern Exterior Design; A Comfortable Interior
When you arrive at our Marietta Audi dealership, the first thing you will notice about the 2017 Audi Q3 is its incredible design. Every inch of this vehicle has been crafted to enhance its stunning aesthetic. From the LED headlights, to the sleek curve of the roof, to the front grille design, to the panoramic sunroof, you will love the aerodynamic, modern appeal this vehicle offers.
As is expected with Audi vehicles, the interior has been crafted to offer the exemplary comfort you know from previous models, while also adding modern features and aesthetics.
Everything, from the parking system, to the premium sound system, and the navigational technology will enhance your driving experience, making it easier to get around the Atlanta area while maintaining your comfort behind the wheel. It's no surprise that the 2017 Audi Q3 is one of the most popular crossovers in the Atlanta area!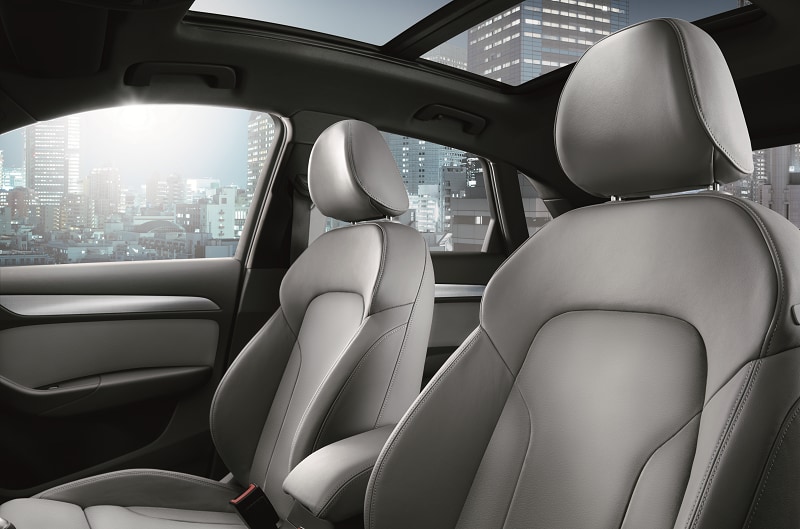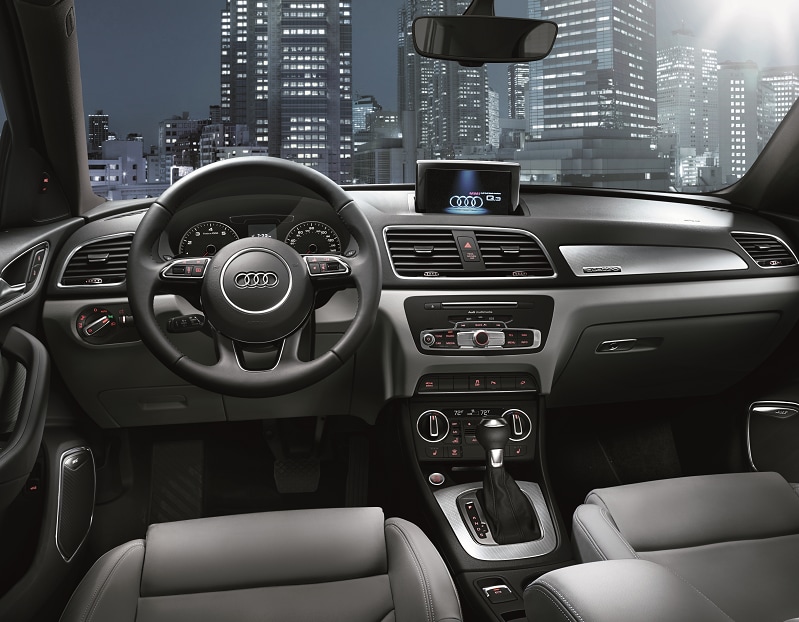 Technological Innovation
The 2017 Audi Q3 also has plenty of technological innovation for you to enjoy. With safety features like Audi side assist, which uses sensors to alert you if a vehicle is in your blind spot, and the aforementioned parking system that provides added visibility when you need to back into a parking spot, this is one of our most advanced Audi vehicles yet.
Visit Us Today For More Info!
If you would like to learn more information about the 2017 Audi Q3, or if you would like to take one on a test drive, we invite you to visit us at Jim Ellis Audi Marietta. Our team is located near Roswell, Alpharetta, and Kennesaw, GA, and we are here to help you find the best vehicular option for your driving needs. Browse our inventory below to find the Q3 that fits your needs at Jim Ellis Audi Marietta.
Comparing the Audi Q3 With Its Competition
We know that looking for a new vehicle can seem like a daunting task -- this is especially true if this is your first time going through the purchasing process.
However, even if you are a seasoned veteran when it comes to the dealership experience, our team is here to assist you in finding a vehicle that is just right for you.
One of the ways we do that is by comparing some of our most popular models with their competition to see if they hold up. So how does a vehicle like the Audi Q3 compare to a vehicle like the BMW X1?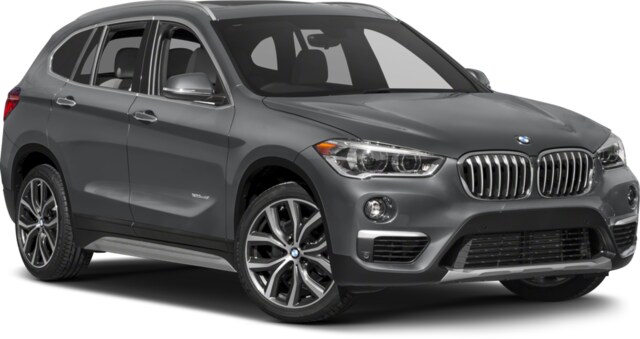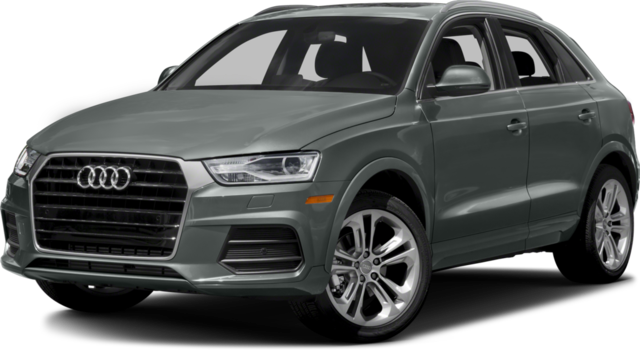 Audi Q3 vs BMW X1
Purchasing a vehicle is an investment, and involves a lot of different factors -- from features, to performance abilities, to safety technology -- that you have to consider.
When it comes to these two vehicles, the 2017 Audi Q3 represents a safer, and more beneficial, investment as its starting MSRP is lower than the BMW X1's -- $34,850 as compared to $36,095. This may seem like a small difference but even a thousand, or two thousand, dollars that you save on your purchase can be put to other uses in your vehicle.
Furthermore, the Audi Q3 has a few features that are not available, or are only optional, on the BMW X1. This includes leather seats, and a moon roof/sun roof. Again, these may seem like small additions to your vehicle, but they can make all of the difference when it comes to your driving experience.
Furthermore, the Audi Q3 offers similar performance capabilities with the BMW X1.
Essentially, what this all means, is that your investment with the Audi Q3 will be safer, allow you to take advantage of some features which are only optional with the BMW X1, and still get a very similar driving experience when it comes to horsepower and fuel efficiency.
Want to Learn More?
If you have any questions about the Audi Q3, or if you would like to see the other Audi models we have available at our dealership, we invite you to visit us at Jim Ellis Audi Marietta, located in Marietta, GA. Our team would be more than happy to assist you with all of your automotive needs.