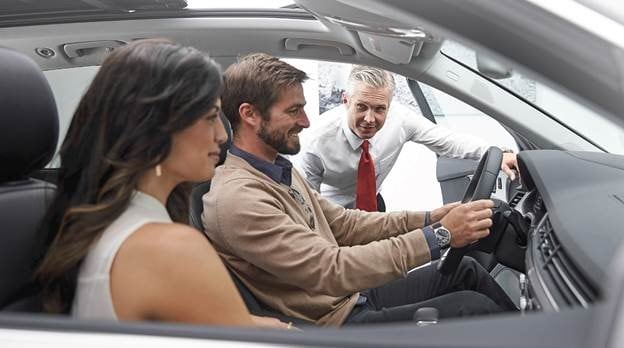 Audi Marietta is proud to present you with our Audi Technologist Team, a new and helpful resource for our Audi owners that want to understand all of the exciting systems and features of their new vehicle. We are focused on ensuring our clients get the most out of their Audi Ownership Experience, and working with a technologist is the perfect way for our clients to gain the knowledge they need to use their Audi to its full potential. 
The Audi Technologist is the first point of contact with you, our customers, to provide technology-related customer assistance. As driver-controlled, in-vehicle technologies become more complex we are offering more assistance and instruction in their use.  The Audi Technologist is available to answer your technology questions as you learn about your Audi. 
Your Audi Technologist has undergone a comprehensive Audi Dealership Technology training course and is an expert in all areas of the technology equipped in your Audi. This will ensure that the features in your vehicle are understood and easy to use in your driving experience. The Audi Technologist can assist with questions about Audi MMI, Audi Connect, Virtual Cockpit, the Driver Assistance, and more.
Contact your Audi Technologist