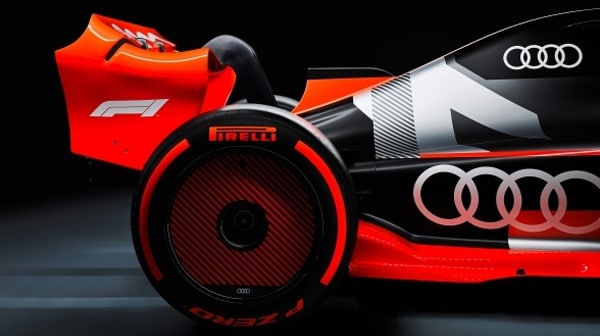 Audi announced it will participate the 2026 FIA Formula 1 World Championship as a power unit supplier for the Switzerland-based Sauber team beginning in 2026. Audi has an existing relationship with the group having already regularly used the their high-tech wind tunnel for development of both Le Mans and DTM vehicles. "We are delighted to have gained such an experienced and competent partner for our ambitious Formula 1 project," Oliver Hoffmann, board member for technical development at Audi AG. "We already know the Sauber Group with its state-of-the-art facility and experienced team from previous collaborations and are convinced that together we will form a strong team."
The races in 2026 will have new rules increasing sustainability regulations and cost efficiency. This progress aligns with Audi's long term sustainability goals. Chairman of the Board of Management of AUDI AG, Markus Duesmann said, "Motorsport is an integral part of Audi's DNA. Formula 1 is both a global stage for our brand and a highly challenging development laboratory. The combination of high performance and competition is always a driver of innovation and technology transfer in our industry. With the new rules, now is the right time for us to get involved." Formula1 is projecting carbon neutrality by 2030, while Audi plans to be carbon neutral by 2050.
For the first time in over a decade, the fuel-efficient, hybrid power unit will be developed at the Audi Sport facility in Neuburg, Germany. The facilities in Neuburg house the preexisting set up for testing F1 engines, electric motors, and batteries. The upgrades for the power unit testing center are currently underway, including the hiring of additional personnel, construction of buildings, and implementation of technical infrastructure; and are projected to be completed by the end of the year.
Various titles have made Audi a forerunner in setting the standards for international racing, including the World Rally Championship, the World Sportscar Championship, U.S. motorsport, DTM, Le Mans, and Formula E. "Formula 1 is the next major milestone in Audi's motorsport history," says Julius Seebach, the Managing Director of Audi Sport GmbH. Launching a hybrid power unit that will be successful on the global racing stage in races such as the Dakar Rally and Grand Prix will have a discernable effect on the racing and vehicle industries.
Audi is off to a great start with the successful unveiling and competition of the RS-Q etron at the Dakar Rally in January and March of 2022. That vehicle was developed under the critical eye of Julius Seebach and is a composed of aspects of both the traditional combustion engine and new age battery-operated engines. As a company that has gained success and recognition around the world, Audi has done its fair share promoting environmentally friendly alternatives to the standard combustion engine. Success and recognition that will only be exacerbated by the international viewers of the Formula 1 races. In 2021, over 1.5 billon TV viewers watched the races worldwide. Building a standout, electric race car which utilizes sustainable fuel is a big step in the right direction towards a more environmentally friendly and sustainable future especially when viewed on a global scale.