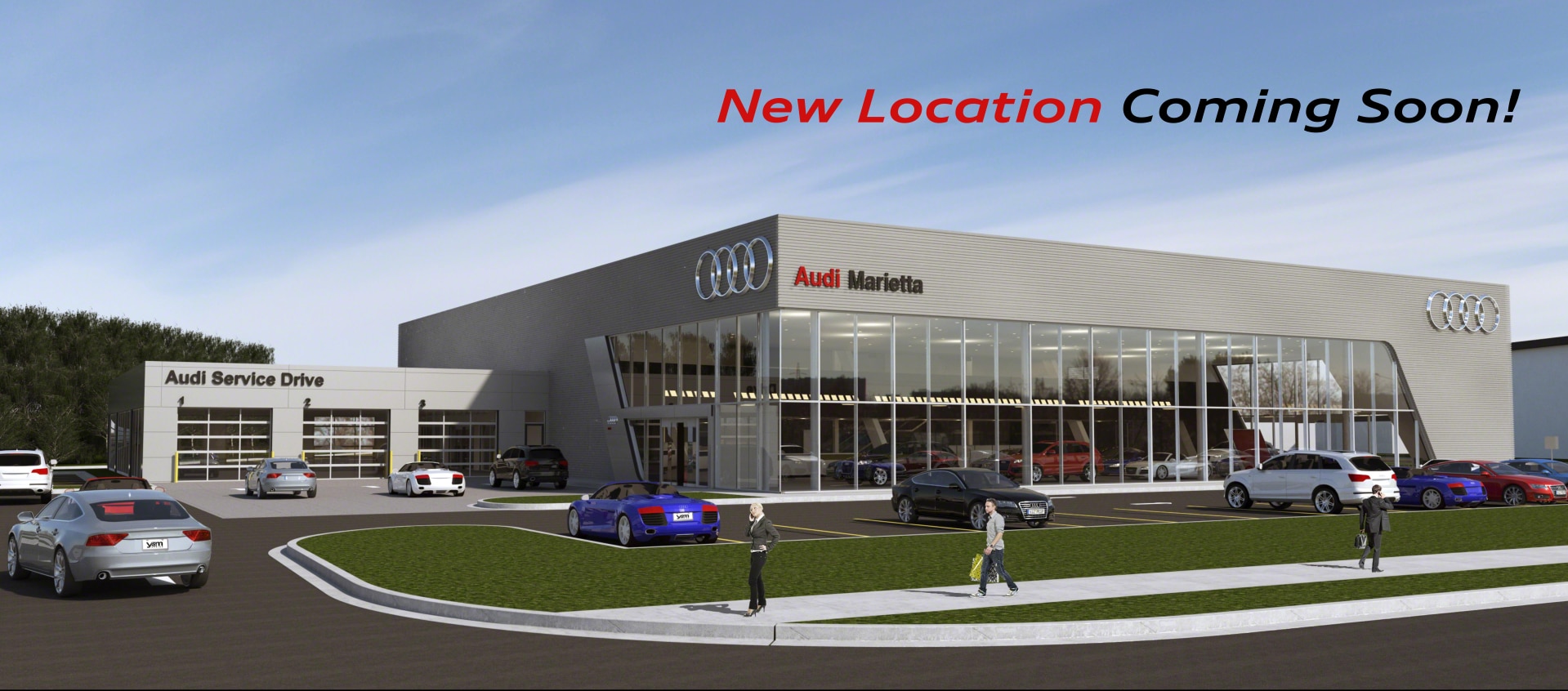 Audi Marietta is pleased to announce our newly renovated location coming soon to Cobb Pkwy.  Just a few blocks north of our current location, the new dealership is anticipated to open winter of 2018. 
As we prepare for the new store we must sell down our remaining 2017 inventory! This means exceptional offers on new 2017 A3, A4, A6, Q3 and Q5 models for a limited time.*
For more info on the date and time and to be included on the new store updates and grand opening events, please email erikka@jimellis.com with the subject New Audi Store.
The new Audi Marietta store boasts a state of the art facility that is nearly 40,000 sq. feet.  
In the meantime, come visit us at our temporary facility at 1145 Rottenwood Drive Marietta, GA 30067. (It's directly behind the new location of our store!)
We would love to welcome you to the Audi family!
Request More Info
*Appointments outside of normal business hours are available upon request.
Monday

7:30 AM - 7:00 PM

Tuesday

7:30 AM - 7:00 PM

Wednesday

7:30 AM - 7:00 PM

Thursday

7:30 AM - 7:00 PM

Friday

7:30 AM - 7:00 PM

Saturday

7:30 AM - 7:00 PM

Sunday

Closed